Summoners, due to a technical issue, this week's series of Alliance Quests will be cancelled at 4pm PT. There will not be any Rewards for this series. The next series of Alliance Quests will start on April 18 at 12pm PT. We will be assessing the impact on Alliances and compensating accordingly, as well as returning Alliance Tickets.
Looking for 2 players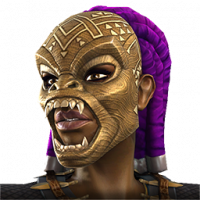 Con892
Posts: 101
★
EFTD looking for 2!!

Hey there guys and gals. We are looking for 2 people to join our ally.

In game alliance name. EFTD

If you would like to chat please add me in game or on line. Line Connor892 in game connor892

We carry out both war and quest.

We are in gold 2 for war.

With quest we carry out 2 bgs doing map 5 and 1 by doing map 4 for the more busier members of the ally. We always hit 110 million and often get upto the 130 million.

Send us an ally invite if your interested and I can add you and talk to you from there.

Come for a chat with me......you have nothing to lose but lots to gain. Come and grow and better yourselves with us.