Summoners, due to a technical issue, this week's series of Alliance Quests will be cancelled at 4pm PT. There will not be any Rewards for this series. The next series of Alliance Quests will start on April 18 at 12pm PT. We will be assessing the impact on Alliances and compensating accordingly, as well as returning Alliance Tickets.
EFTD looking for one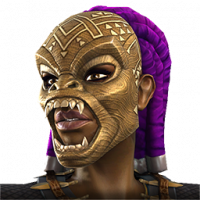 Con892
Posts: 101
★
Hey we need one active map 5 player to join us for us to be full again and hit 120mil in quest weekly.

Yiu need to be able to handle map 5 and war together.

We are a friendly family looking for one more loyal active player.

Hit me up in game or on line at connor892.

We are in gold 2 war. Struggled the last fee wars as we only had 27 players but once full we will easily start thrashing it again.

Get in touch and dont miss out.

If you are in a silver orngomd 3 alliance and want to step up your game or your too good for your alliance then join us.
If your a bit of a vet and would like to slow down a bit then come to us. We would be ideal.

Just be loyal and active.

Speak soon.