Tips for 6.2.6 Champion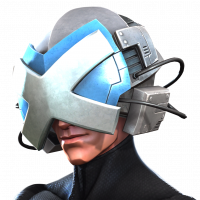 X_Factor_Agent
Posts: 2,602
★★★★★
No, i have no max 5*'s. No i will not be spending money.
That being said, who would you recommend bringing for the champion. I generally know the good options, Quake and Sym Supreme (Both R4). But has anyone else tested some other champs that may be good? This is what I'm working with.
I have champs like Luke Cage, Carnage, Stark Spidey, and Sabretooth (All unduped) that i am yet to rank up. Would they be good choices? I also have Unduped Colossus who i just brought to R3 for his buff. I'm thinking he might be a good failsafe since he had so many armor buffs in the beta, I'm assuming he still has a large amount.
Additional notes:
Once EQ starts i will have 1 5* crystal
1 6* crystal
And yes, i am stock piling units.