**BANQUET EVENT PSA**
To fully participate in the upcoming Banquet's Alliance Event you will need to be in your alliance for 14 days prior to the event's start date on December 20th. That means, stay in your alliance from December 6th onwards to enjoy all there is to offer in the Banquet event.
**Not Another Anime Reference Solo Event Returning**
This solo event has been fixed and will appear in game again on December 10th and will run through the 17th.
Reminder: This event is available to Paragon+ Summoners
INCOMING BUG FIX:

We'll fixing an issue with the Side Quests where all difficulties had the same Selector rewards.

We've fixed the Selectors in Threat Levels 4, 3, 2 and 1 to no longer contain rewards for Progression levels above the target audience.

Threat Level 4 rewards cap out at Thronebreaker
Threat Level 3 caps out at Cavalier
Threat Level 2 caps out at Uncollected
And Threat Level 1 has rewards for Proven
[iOS] Lag, Crashing and Performance Investigation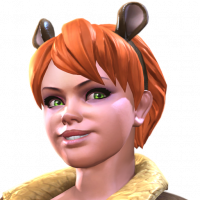 Kabam Lyra
Posts: 2,936
Administrator ›
★★★
Hi Summoners!

Our team is working to identify and address performance issues in The Contest and we need your help as we gather relevant information.

As part of this process, it is important for you to understand that lag and game performance are affected by a host of factors including: device, operating system, connection and even Champions or maps. Complicated issues such as these involve an equally complicated investigation process, due to all of these variables. Your contributions to this thread will help in that investigation. This, however, does not mean that there is one single "fix" coming that will address all concerns for all players. It is an ongoing process of improvements that the team is continually working toward as the game progresses.


If you are experiencing crashing, lag, unresponsive controls or performance problems in the iOS version of The Contest, please reply using the template below.

This thread is for iOS users only.

In-Game Name: Please include your in-game (not forum) name.
Device and Model: (Example, iPhone 7)
Device Operating System: (Example, iOS 11) You can find out the operating system on an iPhone by going to Settings, then General and scrolling down to "Version."
Cellular or WiFi: Does this issue happen when you are using cellular data, WiFi or both? If on cellular, what is your mobile carrier?
Game Version Installed: To check which version of the game you have installed, go to the App Store and confirm that you have the latest version installed which will show you the number.
Game Mode: In which game mode did the error occur? Story Quests, Event Quests, Arena, Alliance Quest or Alliance War.
Description of the Issue: Please include a full and complete description of the lag and performance issue you are experiencing with as much relevant detail as possible. This includes any specific Champions affected and how long you've been experiencing the issue.

Replies to this thread must use the template below and provide relevant, constructive information about the issue. This thread is for information gathering and not one-on-one support. Off topic posts, requests for status updates and general complaints will be removed according to the forum rules.

Post edited by Kabam Lyra on