Alliance War Season Rewards for Season 13 have now been distributed. Compensation for individual Wars will be sent later today (Nov 20). You can leave your alliance and still receive the individual Wars Compensation. We are also investigating an issue with Champions stuck in AQ. At the moment Days 1-4 of Honor Rewards have been paid out, Day 5 and full Rewards are still coming!
Need 1 ASAP for AQ. Map 5.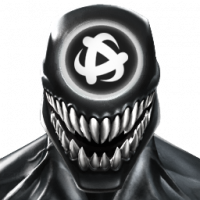 SirBathSalts
Posts: 69
★
18.2 mil Alliance
We are needing 1 experienced Map 5 Player before AQ begins tomorrow. Approx 12 hours from the time this posted.
We average 150mil. Rank 1700 for Mad Titan's Wrath. Have 3 rank 4 5stars and know how to run Map 5 without getting stuck or holding people up.
2BG wars. Silver 2, currently. We only recently started pushing towards Gold. Our War Chief's are very organized and highly skilled in Placement, Diversity, and Optimization. We will be going for 3 bg wars soon.
Line ID: SirBathSalts: I am on all night so if you work night shift or are not US based then hit me up.
Kufismacker84: This is another one of our officers. If you are on during the day, US time, then please hit him up and he will take care of you.