Alliance War Season Rewards for Season 13 have now been distributed. Compensation for individual Wars will be sent later today (Nov 20). You can leave your alliance and still receive the individual Wars Compensation. We are also investigating an issue with Champions stuck in AQ. At the moment Days 1-4 of Honor Rewards have been paid out, Day 5 and full Rewards are still coming!
Community Wide Event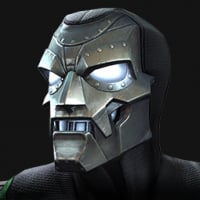 Lazuli
Posts: 59
★
How come there isn't some kind of counter with milestones on it in game that we can view to see the progress of the community wide event? t's just very forgettable and less engaging when you can't see or interact with it. I hope different styles of community wide events become a recurring thing but if they do next time can we have some sort of visuals for them in game? I half expected there to be some kind of tallying thing with the milestones on it in the objectives tab, and was kinda disappointed that it's just an off game kinda thing.