Alliance War Season Rewards for Season 13 have now been distributed. Compensation for individual Wars will be sent later today (Nov 20). You can leave your alliance and still receive the individual Wars Compensation. We are also investigating an issue with Champions stuck in AQ. At the moment Days 1-4 of Honor Rewards have been paid out, Day 5 and full Rewards are still coming!
Vulture Improvement Thread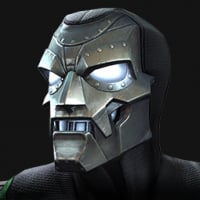 Shennog
Posts: 3
Hey all. I'm an avid Vulture user that loves his kit and all of its different uses. However his kit does have a few issues that could use some tuning, so I have some suggestions.

• He only gets one stack of his decoy buff, but when you hit into a block twice it uses up your energy without any benefit. My suggestion would be to either make it so no energy is lost if a decoy buff is active, or to have more than one decoy buff active at a time.

• If you dash back and forward too fast, your raptor charge doesn't proc and no energy is drained. This one is a big issue as I'm not really sure why it functions like that but it has cost fights where I was under the impression I was about to drain their power. This makes vulture's ability to power control much more sloppy as he's only able to raptor strike after dashing back a little farther and then dashing forward where realistically you wouldn't land a hit.

• I believe his incinerate could have a much stronger use. Since it does mediocre damage and power gain, I feel one or the other should be stronger. Maybe stronger power gain but less damage to further empower his ability to power control, or just more damage since he doesn't have a lot outside of his sp2. On a side note, to really get any benefit out of his sig, you need to get it a high level. Vulture isn't really someone you would want to invest a lot of sigs into in his current state, so you would never really get the full benefit of his power gain.


Anyway these are just my few suggestions. Feel free to leave any opinions or suggestions of your own. Thanks for the read.