Summoners, due to a technical issue, this week's series of Alliance Quests will be cancelled at 4pm PT. There will not be any Rewards for this series. The next series of Alliance Quests will start on April 18 at 12pm PT. We will be assessing the impact on Alliances and compensating accordingly, as well as returning Alliance Tickets.
Looking for players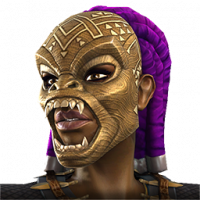 Con892
Posts: 101
★
Hey all. EFTD ally looking for players to join our forces. Had a few go so looking for between 5 and 10 players who can do map 4 or 5.

If there are any groups of players upto 10 that would like to come across and be in the same bg then come along. But will take single players too by all means. Or any amount upto 10.

If a whole bg wanted to come over then I will happily make one an officer and can run the ally together with my current officers. Your voices will be heard and decisions are made by the entire ally.

We usually do 2xbg map 5 and 1xbg map 4 and carry out war at the sane time. We will be looking to getting back to gold 2/1 with the right players in. But for now we are happy to carry out map 4 in 2 bgs so as long as you can handle map 4 and war then come along.

All we ask is that you are active and loyal.

Message me on line app or in game at connor892. Come see what we can do.