Looking for 5 to join us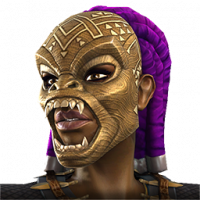 Con892
Posts: 101
★
Hey all EFTD looking for 5 players to join our close nit family to grow and demolish.

As long as you are active and can handle map 4 at lease but ideally map 5 you will be able to join us.

We dont kick people for having a life outside the game so as long as you can get on a couple of times a day for war and quest things will be fine.

We carry out both war and quest so have the champs to do both.

Contact me on line app or in game at connor892

Please be loyal and active.