My top 5 wants for MCOC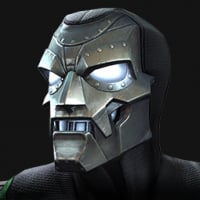 Rigid
Posts: 41
★
1. All heal potions should be a percent of max health instead of flat number. 1 5%, 2 10 %, 3 15%, 4 20% etc.

2. Quests crystals should be undated to give actual rewards useful to players with a very rare chance of units and full energy refills. Give something to look forward to while exploring.

3. Synergies and catagories for OG champs should all be reworked. Including creative interactions with champs fighting friends or enemies.

4. Trade up system for alliance quest crystals and arena crystals.

5. Loyalty should be completely reworked. Gain loyalty by % of participation in events, AQ, War, with bonuses based on how long you have been in an alliance week, month, year. Allow loyalty to be used as substitutes for donations of gold and chips.