Choose three of these champs to awaken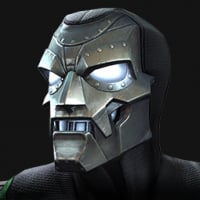 Hawkcrew2000
Posts: 27
★
I have three 4* generic awakening gems. Which 3 champs should I awaken?

Void
Iron Man IW
Blade
Sunspot
Venom the Duck
Emma Frost
Quake
Captain Marvel movie
Luke Cage
Morningstar
Spider-Gwen
Ultron
Red Hulk
Elsa Bloodstone
Wasp

Currently I'm planning on Void, IMIW, and Blade. What do you guys think?