Dear Kabam, I wonder ...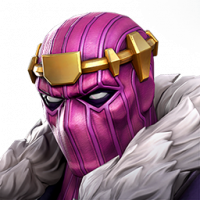 GOTG
Posts: 1,026
★★★★
Why in every other crystal, the lower rarity has higher drop rate, only hero crystal has higher drop rate for 2* instead 1*, and not only that, you don't tell us what is the drop rate for each rarity. From my experience after purchasing 20 crystals, chance to get 1* is extremely low.

Oh well, I fully understand that you need money Kabam, I just ask you to give me a chance to get champs who can inflict bleed or armor break, to beat the final boss in final chapter. You need money, you do everything for it, okay it's fine. But at least be reasonable, guys. Lower drop rate for 2* and increase chance for 1*.

Thank you very much.