LOL Camera Lock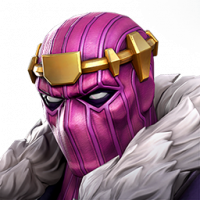 DarkestDestroyer
Posts: 2,586
★★★★
Well, this is sort of a question that would need suppprt to answer I think...

Anyway, my problem is, I ran the "Easy" path about a year ago in LOL with SL, since then, I have had no intention to finish it until I duped my Aegon (at the time I did my run, Aegon wasn't even a champ on the horizon either, it was at a time when it would of needed much more effort... which is why I left it)

Anyway, I know there are a couple maps with a different easy path, and yes my problem is... I have no idea the path I did 😂

Would it be possible to be shown the one I ran, or I mean could we even get rid of the lock considering the new one is nearly here!?

Now I've got my AG I used it on Aegon and took him straight to r5, sig 200 and want to bash it out... but I would rather see what path I have already done to stop me having to do extra runs to compensate a missed section lol.