Game Service Interruption: The Contest is currently experiencing server latency issues resulting in some slowdowns and errors. We are working to resolve this as soon as possible. Thank you all for your patience.
My new account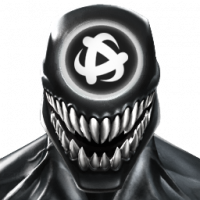 Lovejoy72
Posts: 1,509
★★★★
So a bit of story time. Given recent discussion, and being at tale end of gifting, I wondered what it's like to have a new account now.

So I started one about 36 hours ago. It is hard to express just how different it is now. Within 12 hours my new account had a full roster of rank two and rank three 3* star champs. (Dorm, venom the duck, warlock, colossus). Using the new progress rewards, I was able to target class cats to rank them without issue.

Within several hours, due to the gifting event, I had over 1 million gold, some t4B, and a class cat. My mastery tree was already to parry and dex. Using the beginner sigil and "classic" variant 4, I opened to lesser precision and cruelty right after.

I am now level 24 and am completing act 3. I opened the discounted 75% exp boost to run concurrently with the 7 day. I'm also doing normal HOH which will give me a rank 4 3* gem for Venom the duck.

I think I will have my first 4* today and will be plotting against maestro. Energy will be my only consideration.

Unless I misremember, my original account spent months getting anything like this. And with calendar rewards, my account will be grossly inflated by months end.

I admit this account will never be able to do variant 4. I have like two 1*s. And if I was a beginner, I would never have the skills for act 4. But you can't say the game doesn't give you the resources at the outset!

Now if we could just get them in Act 6.,..