Looking for Chilled but Active Alliance, AQ Focused, No AW.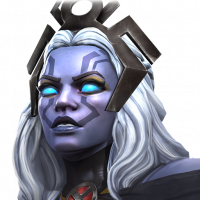 Oesername123
Posts: 242
★★
Hey guys,
Been trying to get back into the game. I'm looking for a chilled but active alliance, AQ focused preferably. Been doing mostly Map 4 (last time I did Map 5 was back in 2017, but I should be able to cope). Hoping for an alliance that achieves at least 80m and completes all 3 BG's. Completing alliance events is also a big plus.
I'm currently in GMT +7, so take that into consideration if that might be an issue. Current prestige is 7226, but should increase a little once I get 1-2 champs to rank 5/65 (waiting for the t1 alphas).