Summoners, earlier today a notification for a Guardians of the Galaxy gift was delivered to some Summoners. This was done by accident, and we apologize for any confusion this may have caused.
Sigil Question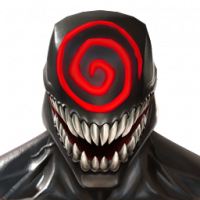 MrsGondola420
Posts: 149
★
So, I recently became UnCollected (with lots of help from you guys, so thanks!).

I did this Saturday night. I bought the sigil about 2 weeks ago with expiring google play credit, so I have two weeks left.

I see the stuff in the store has unlocked, but will my weekly solo event change as well?

Currently it shows as 'Test of The Conquerer' , but will it switch over to UnCollected when it refreshes in less than an hour?

Also does anyone know what the UnCollected rewards look like?

This is my first month with the sigil. I recently made the switch from a galaxy to an iPhone so I had to spend all the google play credit before switching devices so I went a lil spend happy in the store.

For those of you with the sigil, do you find it useful each month? Trying to decide if it's worth keeping.