Active with no stress looking for help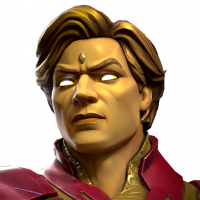 Buck9studio
Posts: 152
★
We have a few open and soon to be open spots.
No communication app needed, in game chat only.
Daily participation in AQ and AW is our only requirements.
Solid silver 1 in AW pushing into gold 3.
AQ we run 4/3/2 x5.
Looking for only a couple summoners, add me in game buck9studio. Or look us up Part Timers (OTPAs).