Summoners, we are aware of some issues currently affecting Dungeons, and possibly other parts of the game. We are working to resolve this as soon as possible, and will address the knock ons when we are sure this is all resolved.
Omega red hitting into block bug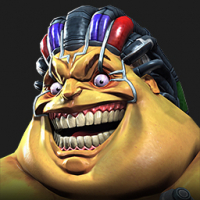 Grindrgod
Posts: 11
★
When using Omega Red, while hitting into the opponents block they're able to start a combo in the middle of you hitting them, and even throw a special. I'm pretty sure this isn't supposed to happen because this isn't an issue with other champs. Is there a bug fix coming for this? Thanks!