Summoners, we are aware of some issues currently affecting Dungeons, and possibly other parts of the game. We are working to resolve this as soon as possible, and will address the knock ons when we are sure this is all resolved.
Mister Fantastic Infinite Stun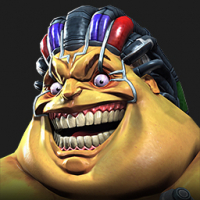 FLUXCHARLIETV
Posts: 2
So during a Arena fight against Blade I triggered a Infinite Stun that stacked several times stunning Blade for over a minute. Anyone seen this before. When I seen how long the stun was I started screen recording. My team was Darkhawk, Thing and Mister Fantastic if anyone wants to know the synergies.