**Login Issues - Update**
Summoners experiencing error messages during login, we have been manually navigating around the issue for each player; you should be able to log in again!
We will be releasing a hot fix in the next day or two to resolve the issue entirely.
Selling 6*/5*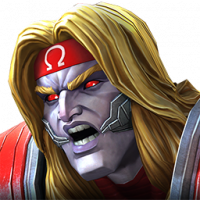 Evangelionlovr
Posts: 452
★★★
Will 5 or 6* ever become sell able? I would particularly prefer if 6* were sellable for more 6* shards, because I'm getting sick of looking at my 13 awful 6* while other people have 3 all God tier.

With 6* shards being so hard to get, and the 6* pool being such absolute garbage. It would go a long way to allow us to dump our terrible 6* to try again to get a good one. 6* crystals right now are the most infuriating thing in the entire game, something should be done.