Looking for 1-2 players for G3 alli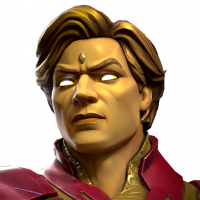 Drkara
Posts: 75
★
Line optional. AQ 553
International alliance looking for some good players to move to G2 next season. We have experienced players (2016) to new players (2019 me). Great alliance to grow stronger. Please have at least 5* r4 champs for AW attack. AQ/AW defense we can manage around. Must be active and try hard and play nice with others lol. Yes I'm a real doctor and find time to play so we are understanding when real life calls. I advanced as much as I have in under 1 year with this alliance. So potential is there to grow with us.
DrWey is line ID and in game name. Message me if interested.