Summoners, we are aware of some issues currently affecting Dungeons, and possibly other parts of the game. We are working to resolve this as soon as possible, and will address the knock ons when we are sure this is all resolved.
Just finished lab initial clear!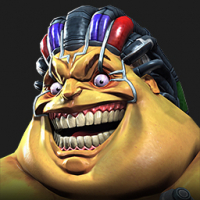 SentryPillow
Posts: 69
★
On my second account. My secret to doin this was love juice and Aegon. The love juice saved me so many units, and I had about 20 of them at the start. Used all of them and they were just so helpful. Used a 4/55 Aegon with sig 73
Breakdown:
Red hulk- Simple Ramp up fight. One shot
OML- Easy. One shot
Electra- SP1 was annoying but One shot
Ms.Marvel- Easy one shot
Unstoppable colossus- Annoying with the US but was still easy. One shot
Colossus- Took a couple hits by accident and played with Aegon at 1% to solo him!
Falcon- Block damage was annoying. One shot
Gamora- Easy one shot
Magik- Still proced limbo even through the AAR. One 20% revive (lots of love juice too)
War Machine- Easy one shot. Block damage was annoying
Ant Man- Super annoying cause he kept glancing all my crits. One 40% revive
Deadpool- Easy one shot
Daredevil- Easy one shot
Venom- Was super aggressive and killed me once due to me taking a special 2 to the face. One 40% revive
Iron fist- Easy one shot
Civil warrior- Easy one shot
Maestro- Died stupidly the first 2 times trying to use the heavy method and getting stunned and killed. 4 revives.