Summoners, we are aware of some issues currently affecting Dungeons, and possibly other parts of the game. We are working to resolve this as soon as possible, and will address the knock ons when we are sure this is all resolved.
5 open spots!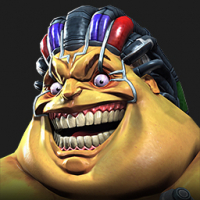 IDoom
Posts: 30
★
We
We've gone from unranked to silver 2 after winning 11 straight in AW. Pushing for gold in season 16. AQ we're running map 4 with heroic mods with map 5 in the near future. SA scores are extremely high.
We focus on perfect diversity and attack bonus in AW. We communicate well, very organized, very positive. No toxicity whatsoever. Every BG has 3 or 4 boss killers so no one single member carries too large a burden. Join us!
Line required. Line ID: i....doom (all lowercase)