February Dungeons Ending Sunday, Feb 23 - 10 am PST.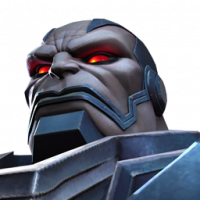 Kabam Miike
Posts: 6,318
Administrator ›
Summoners,

Due to unforeseen complications, we will be ending February's Dungeons availability a little early.

Instead of concluding on February 29th as previously planned, Dungeons will conclude on Sunday, Feb 23rd, at 10 am PST.

We apologize for the inconvenience and have sent all Summoners a message in-game containing the Artifacts, Gold, and T4CC Fragments that you could miss out on from the final runs of Dungeons this month.

The message could take upwards of an hour to arrive. If you haven't received them yet, please wait and ensure that you have restarted the game.