Summoners, the Necrosword Crystals (the crystals in the Knull Cavalier Preview Bundle) currently have a higher than intended drop rate of 6-Star Champions.

We will be leaving the crystals as is for the time being, but will be correcting the drop rates before Knull receives his official release on October 28th. To ensure that this does not affect anybody that purchased this preview bundle, we will be auto-opening these crystals before that date, but this means you will not see what you received. To avoid any confusion, please open your crystals yourself ASAP.
Recruitment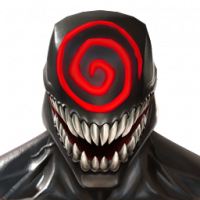 SabrinaParker
Posts: 13
Rebuilding alliance. Need 12 people, available for a merger but the members would need to transfer to my alliance. We will not be leaving PNTHN. War rating is 1030, we've been up to 1300, but since we've lost so many guys, it's gone down. Tier 8 usually. In tier 10 right now. With a full ally we ALWAYS make SA. We do maps 44333, but are open to doing 55333. Ingame name is -b0ss
Line ID is SabrinaParker
Please add me.