Summoners, due to a technical issue, this week's series of Alliance Quests will be cancelled at 4pm PT. There will not be any Rewards for this series. The next series of Alliance Quests will start on April 18 at 12pm PT. We will be assessing the impact on Alliances and compensating accordingly, as well as returning Alliance Tickets.
Possibly looking for a new ally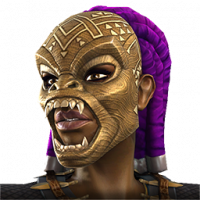 Con892
Posts: 101
★
Hey all.

I was leader of a gold 2 map 5 ally but we ended up disbanding. I joined a new ally but a fair few players are not active. Can't even 100% 2bg wars and maps 543.

Ideally looking for a uk ally although us or European allys will be fine due to time differences.

I am looking to play only, no leadership and no officer status. Just log in play without any stress.

I need an ally that carries out 3 bgs in both war and quest. Ideally gold 1 or 2 although could try plat and map 4 or 5.
I am often a war boss killer depending on the boss.

Want an ally that 100% all wars and quests.

Very important to me is a souns structure to the ally......set battlegroups that you stay in.......war diversity at 100% ect.

I am a very active player on my days off work. When I am at work I can take 5 min breaks here and there to get onto war and quest.

If you want to talk to me then add me on line at connor892 and I can show you my champs and answer any questions.

Speak soon.