**KNOWN ISSUE**
An unknown error has resulted in Grandmaster Gauntlet progress being reset for a portion of our playerbase. As a result, we will be temporarily removing the Grandmaster Gauntlet as a playable mode. The mode will be reinstated when the team has resolved the issues.
**FIXED**
There appears to be a bug causing missing VFX (visual effects) for a number of elements including traps, phasing and some blocking animations.
THIS ISSUE WAS FIXED ON SEPT 26
Legends Run EQ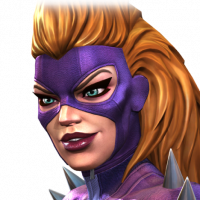 MyersVoorhes
Posts: 26
★
Was just wondering from people who have gotten the Legend title from EQ, how many Energy refills to save up. Also I feel it's kinda messed up that you can run for it again after already winning one. After the Christmas event and Labyrinth a lot of summoners have R3 6*, while most summoners don't.