8.8 Million Alliance, The Prime Council, looking for a couple of new players.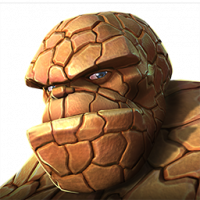 Heartless
Posts: 298
★★
We are looking for some good players to join The Prime Council to replace some players who retired.
Hello All,
We are The Prime Council.
We are looking for a few new players to replace some retiring players who are quitting the game for good.
Alliance rating- 8,8 million
War Rating- 1,834 Tier 2
Minimum Requirements-
Over 200k player rating
4,000 prestige, Please have rank 5 champs. It is needed to play map 5x5, and 1 Five star 4/55.
Weekly Donation requirements (Most of these donations come from AQ/AW rewards, the rest is made up by you)
135k gold
30k bc
10k loyalty
Must also have Line App for communication.
If you meet our requirements and want to be in a three battle group alliance that scores high in SA weekly, does almost all alliance events, does 5x5 map 5 for AQ, and wins wars, then contact us!
Contact Info, Message any of the officers below in the Line app, don't message on this forum I won't respond.
Line App-
Machoyax
Mindforge
x0Heartless0x
Locknar2001