**KNOWN ISSUE**
Some items are displaying erroneous star ratings. This seems to be happening most on items where typically there are no star ratings. We have found the cause for the issue and it will be resolved, targeting mid-late next week.
Monthly EQ fight repeating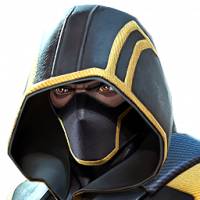 EB54
Posts: 77
★
I'm stuck in a time loop fighting Dormammu on master level. Every time I ko him and go back to the map he is at full health and so am I. I feel like DS. Dormammu I've come to bargain.