Summoners, we are aware of an issue where the Summoner Sigil's Golden Circle Quest is not available to all players. We are continuing to investigate this. We will be sure to compensate for any missed Gold once we have fixed the issue.
Missing Items? Close and Re-Open the Game!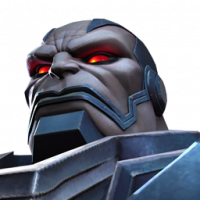 Kabam Miike
Posts: 7,284
Administrator∙Moderator ›
Hey Players!

Are you missing rewards or items? Before reporting it, try and close out the app and re-open it. Most of the time, this fixes the situation! If not, then please feel free to report it here!
This discussion has been closed.