Due to issue with the "Not Another Anime Reference" Solo Event, we will be disabling the event for the time being. We will return the event at a future date when the issues have been resolved. We apologize for the inconvenience.
**BANQUET EVENT PSA**
To fully participate in the upcoming Banquet's Alliance Event you will need to be in your alliance for 14 days prior to the event's start date on December 20th. That means, stay in your alliance from December 6th onwards to enjoy all there is to offer in the Banquet event.
Summoner Advancement Points not adding up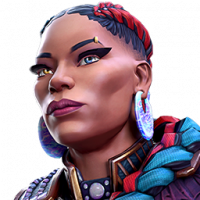 Allstar105
Posts: 19
★
I've noticed SA points aren't totaling correctly OR the description break down is incorrect. I opened a few crystals since the timer recent today and I ranked 5 a 5* (500 points for ranking up a 5*) as well as brought that 5* up 18 levels (25 points per 5* level in description is 450 points) yet I'm currently looking at 755 points in SA. I'm confused why the crystals I've opened (2 4* crystal shard and 1 5* crystal shard) AQ crystals, free crystals, gold crystals, etc, duping of a 5* champ, as well, are not being added to my SA total? All of this was done post last week's SA ending earlier this afternoon on EST time.