**KNOWN ISSUE**
An unknown error has resulted in Grandmaster Gauntlet progress being reset for a portion of our playerbase. As a result, we will be temporarily removing the Grandmaster Gauntlet as a playable mode. The mode will be reinstated when the team has resolved the issues.
**FIXED**
There appears to be a bug causing missing VFX (visual effects) for a number of elements including traps, phasing and some blocking animations.
THIS ISSUE WAS FIXED ON SEPT 26
Variant 4.1 Namor Reflecting Damage Incorrectly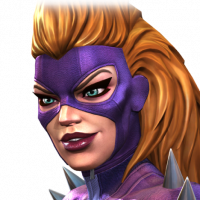 th3_joseph
Posts: 7
Hi, I've noticed on occasion a glitch while fighting Namor at the beginning of Variant 4.1. Sometimes when using Ghost I'll phase and hit Namor with a SP2. The first hit of the special attack does zero damage on Namor and he reflects it all back to me. I haven't noticed this happen with Ghost's SP1 attack or any basic or heavy attacks.