Please fix visual bug in UC Arena Crystal
bloodyCain
Posts: 779
★★★
I opened 70 of these crystal.
It clear shows 19 Max Energy Refill.
Before the opening I had only one in inventory.
You can hold maximum of 10 of this refill in inventory and the rest will go to stash.
So, I should've 10 refills in stash right?
Let's check it together.
*SPOILER*
There are only 6 of them in stash.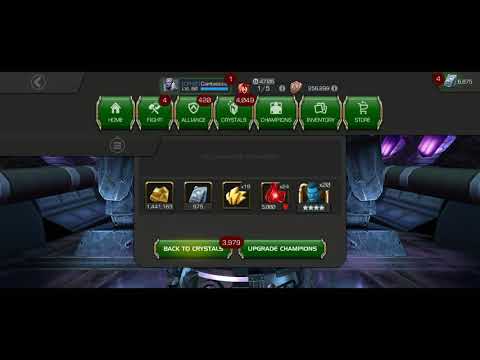 PS:
please fix this visual bug. It gives me a fake hope and fake happiness. Annoying.
Turns out I only got 15 Max Energy Refills.
PPS:
At this point, I'm not even sure how if that units and gold have visual bug either.
If they did, imagine the number of players got fooled by it when in fact they received lesser value than what was displayed on screen LOL