How to Use & Fight Dr Doom Like An Absolute God - Full Guide

SatsuiNoHadou
Posts: 657
★★★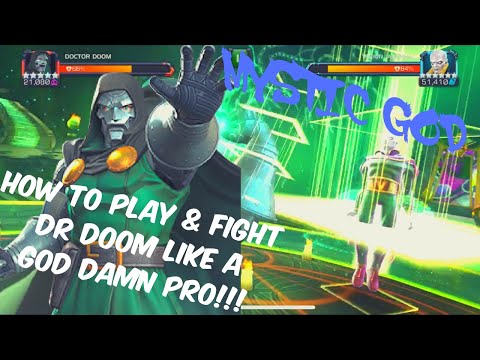 Yoooo my dudes, coming to you with a full Dr Doom guide on how to use him like a beast. Breakdown of the video is as follows:
Section 1 - Layeth The Smackdown method on rage opponents
Section 2 - Power Hungry Dictator for massive power gain vs Aarkus
Section 3 - Spam Sp1 method for keeping power gain opponents under control
Section 4 - Power control method vs Act 6.3.5 Mordo boss
Section 5 - One of the best 6.2.6 The Champion Counters
Section 6 - Tanky Doom
Section 7 - How to fully evade Doom's specials
once again, do leave a like and sub for more amazing content, THANK YOU FOR YOUR SUPPORT!!