We are currently experiencing an issue causing a delay in delivery of Summoner Advancement, the Alliance Quest event, and other 3-Day X-Men use event. We are working to resolve this, but it will likely take a few days. We will ensure that these rewards are delivered to affected Alliances. Please do not change Alliances until your rewards are delivered.
Legend Times. Where do I find them?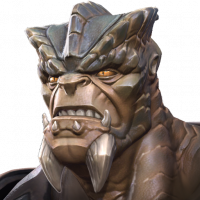 LumpDeChump
Posts: 67
★
I just made my first attempt at a legend run. Don't think I'll get it but I would like to see what people's times were in the past. I've searched the forums and the internet. Unable to find any information on times. Any suggestions?