AQ 2&3 | AW | FRIENDLY WELCOMING ENVIRONMENT | COMMUNITY OF 15 ALLIANCES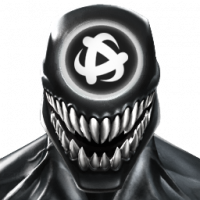 Moo00se
Posts: 193
★
Looking for relatively newer accounts. I would like to keep the ratings around 20k-150k.
[the community as a whole is always looking for quality members if you're on LINE feel free to drop your profile pic along with what you're looking for and we'll see what we can do]
Got an ALT?
Just start a new account?
Let's Chat
Our Philosophy
We understand life happens, however, we have alliance mates that make small sacrifices throughout their day to play this game, we expect you to do your best as well. Attitude and communication are big factors in being a quality alliance mate. We are helpful and encouraging. Play SMART and COMMUNICATE often is our motto.
The idea of the game is for a Summoner is to elevate their accounts, rosters and maybe make a couple of friends along the way. The best way to do so is with a quality alliance that reap the rewards that are available. Alliance participation rarely takes more than 15 mins a few times a day. Communicate, join early, come back as often as possible and most of all have fun! See you in the Battlerealm.
Our Members
The 430+ members that make up our grand community/family are some of the best people out there. We are all committed to each other and communicate well. The members are some KICK-ASS, patient, knowledgeable, friendly, and most of all welcoming. Our members come from all around the globe and consist of beginners, intermediate, veteran, semi-retired, and retired. Join us today.
Alliances Seeking Members
We have an alliance for everyone. Whether you are looking to push your roster to its limits, be AQ or AW focused, have a busy schedule but still want to do what you can CONTACT ME!
Right now we have openings in most of the alliances. Doing some house keepings and replacing people with busy schedules that are moving to a more appropriate alliance.
Whether you are looking for MAP 2, MAP 3, MAP 4, MAP 5
Contact me on the chat app LINE contact Moo00se (the big 00 are zeros)
[Please send an in-game profile pic with your first message along with what you are looking for.]