8 Million alliance seeks 1 active player.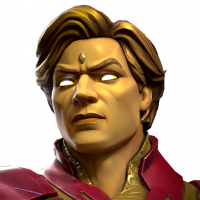 Ghriffin
Posts: 45
★
Aloha! 1808 needs you! If you participate in AQ and AW and are at least PI 150k, then you should contact Escouts in game. We are a close knit group and are at this point every other week T4B but very close to every week.

We need a player who knows map 5, participates and who wants to be part of group. Need to be able to join our chat and we use Crew which is easy to download and use.

One good player will push us over the top, are you that player!? Contact Escouts and lets find out!