UPDATE: A new Hotfix (v32.2.3) is now being released to address this issue. Please keep an eye on your App Store for this update to address the below issue.
We are currently experiencing an Error when Summoners view a Champion's Synergies while in the Champion Selection screen in Arenas and Duels. We are aware of this issue and are working on a Hotfix to address it. In the meantime, please avoid using the synergy menu to prevent this error and crash. We apologize for this inconvenience. Updates will be posted here:
https://forums.playcontestofchampions.com/en/discussion/293506/error-when-looking-at-synergies-from-champion-selection-screen
Platinumpool Messages Hidden Meaning?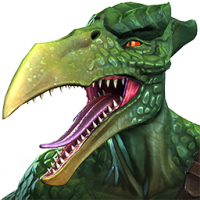 erskey
Posts: 13
★
This is just a hunch, but there are some highlighted words in Platpools hijacked transmissions. I have 3 theories:
1. Maybe you have a 1% chance to get a 5* Platinumpool if u pop 5 forbidden crystals?
2. Maybe you could use them to trade for a bigger forbidden crystal that has 1% chance to get Platpool.
3. After you fight Platpool 5 times, you can fight in a quest but one road must be opened with a key that requires forbidden crystals to unlock. You get Platpool if you explore the quest.
I have no idea why but I feel that the messages from Platpool have a meaning behind. Any other theories?