Earlier today, there was an issue where Summoners that logged on shortly after the Login Calendar switched over for the day didn't receive the Cosmic Ghost Rider login crystal. We've fixed the issue for players receiving the crystal now but will have to collect data and send out the crystal to all players that didn't receive it next week. We apologize for this inconvenience and look forward to making it right for you all.
Corvus getting stunned by map5 Doom boss without shock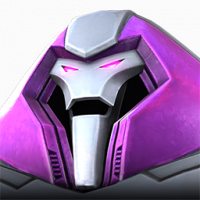 Graydrox
Posts: 400
★★★
Keep getting stunned by the map 5 Doom boss when I'm fighting with Corvus. I don't take direct hits from hit, I do block some hits though. Not sure if he can shock through a block....

And I completely evaded the sp1 and still, as soon as he lifts his hand I get stunned. Is this a bug or am I missing something here?