Compensation?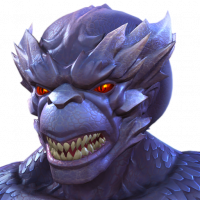 OneMast3r
Posts: 123
★
When the new event quests came out they crashed several times. Those of us doing the harder content modok island had to use revives on the grossly underestimated team suggestions. The servers went up and down several times. Having a guy down to below 10 percent and having the server crash and reload is bad when you come back at 50 percent and no damage done to the champ you were fighting.

Also, can we get chat working for incursions? I already can't understand the foreign players who you team me up with who can't speak English, but at least they get if I put 2 down they know to clear the second lane.

I am not one of those players who thinks everyone should get more. I am however a player who thinks that the stuff you advertise on every site as reasons for people to play should work correctly. I do spend money on the game from time to time but having to buy extra stuff because simple features do not work seems like your forcing me to either buy more or accept the fact that simple things in the game just don't work. I'm guessing someone tested chat out before pushing a patch live?