Looking for a possible new alliance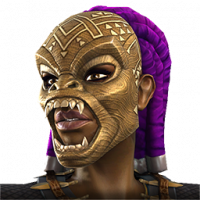 Con892
Posts: 101
★
Hey all,

Just keeping my options open and could be looking for a new alliance if the right alliance comes along.

I am looking for the following....

Aq map 5x5 in all 3 bgs (200mil + each week)
An alliance that runs all 3 bgs in war. Gold 1 or 2 ideally although not a deal breaker.
I want a long term home with an alliance that wants to and strives to grow and become better and stronger and that are active.
An alliance that can actually retain its players. I hate being in an alliance and as soon as war season is over 10 players leave and then the ally dissolves.

I have been playing a few years. I have been a leader to a gold 1 alliance for a few war season and I have been an officer in a fair few other alliances. But now i just want to get on the game and just play.....do my part in war and quest and enjoy it.
Line as communication is a must and communication needs to be good.

My prestige is 7700 approx. I have everything I need to r5 some champs or r2 6* but waiting on the right champs. So dont take the prestige as me not being a good player. I am strong cosmic boss killer in war.

Please contact me on line app at connor892 (in game name the same) happy to talk.