Next 5* rank up help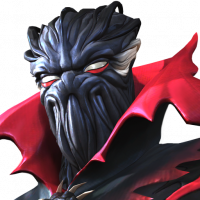 Wozzy101
Posts: 615
★★★
Need some help deciding who to take rank 5, if any. Pic below shows my current rank 5's.
I've done easy paths up to 6.4.2 but going to wait for road map blogs before going for initial completion of the rest. I've 100% variants 2-4. Don't see think the efforts worth it for Variant 1.

It feels like a toss up between all the below but looking for a steer. I sometimes run bleed full suicides (off at the moment and costs to many units to switch back). Which champ will help the most with initial map 6 and potentially beyond.
Next 5* rank up help
15 votes