Captain Marvel Signature Ability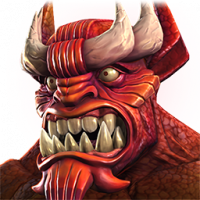 Felix33
Posts: 18
★
Recently duped my captain marvel and I am trying to understand the point of this ability.

"The Indestructible Buff and half of Captain Marvel's Energy Charges are removed when struck by a Special Attack."
(You lose half of your charges with our without the indestructible buff)


I mean no one is trying to get hit by a special attack and you might as well lose the fight if you do get hit in most fights but, I am not aware of any other champion with a negative signature ability.
Her indestructible buff isn't that necessary, just a sweet addition but I am not that fussed about because it lasts 12 seconds while you are playing very aggressively. In my opinion, losing half your charges due to an occasional mistake is way worse.
I probably wouldn't even think of this as a problem if this wasn't a "signature ability".
Therefore, I would rather not have her as awakened.

I would understand if you lost your charges to have to activate an indestructible buff during binary cognition to compensate a mistake?