We are currently experiencing an issue causing a delay in delivery of Summoner Advancement, the Alliance Quest event, and other 3-Day X-Men use event. We are working to resolve this, but it will likely take a few days. We will ensure that these rewards are delivered to affected Alliances. Please do not change Alliances until your rewards are delivered.
5 guys 10,000 + prestige looking for new alliance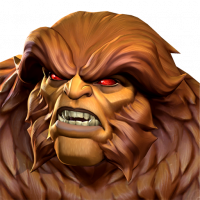 Matthew2387
Posts: 16
★
We are 5 guys that are fed up with our alliance. Each of us take down all minis in map 6. We play some map 7 as well. We normally take down the boss in AW in one shot. Different now that we have played the new war but we were the tops in the last AW. Let me know if interested.