We are currently experiencing an issue causing a delay in delivery of Summoner Advancement, the Alliance Quest event, and other 3-Day X-Men use event. We are working to resolve this, but it will likely take a few days. We will ensure that these rewards are delivered to affected Alliances. Please do not change Alliances until your rewards are delivered.
Act 4.4 has more EXP than act 5.2. Go there and reach your lvl 60 !!! You also can farm energy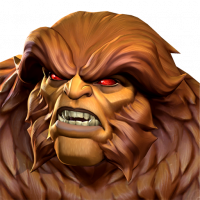 Aztec
Posts: 42
★
For you who struggle on leveling and wanna do it with low-cost energy, easy fight, energy farm. Couples' quest has a big energy refill in it.