We are currently experiencing an issue causing a delay in delivery of Summoner Advancement, the Alliance Quest event, and other 3-Day X-Men use event. We are working to resolve this, but it will likely take a few days. We will ensure that these rewards are delivered to affected Alliances. Please do not change Alliances until your rewards are delivered.
Any alliance not requiring Line?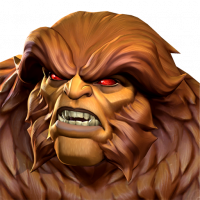 ŁŤÇ
Posts: 79
★
My prestige is 10491. I will be looking for one after aq ends. My officer said he could forward my most recent champs to you to help a transition.

I have Plat1 experience, map 7 experience, and a pretty diverse roster.