We are currently experiencing an issue causing a delay in delivery of Summoner Advancement, the Alliance Quest event, and other 3-Day X-Men use event. We are working to resolve this, but it will likely take a few days. We will ensure that these rewards are delivered to affected Alliances. Please do not change Alliances until your rewards are delivered.
Tha azgardian destroyer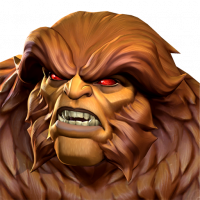 Der1982
Posts: 1
They need to go on and put the destroyer from thor in the game he could be a beast. Kabam put destroyer in the game and you might as well put mr. Marvel in as well because he has been forgotten.