**BANQUET EVENT PSA**
To fully participate in the upcoming Banquet's Alliance Event you will need to be in your alliance for 14 days prior to the event's start date on December 20th. That means, stay in your alliance from December 6th onwards to enjoy all there is to offer in the Banquet event.
**Not Another Anime Reference Solo Event Returning**
This solo event has been fixed and will appear in game again on December 10th and will run through the 17th.
Reminder: This event is available to Paragon+ Summoners
INCOMING BUG FIX:

We'll fixing an issue with the Side Quests where all difficulties had the same Selector rewards.

We've fixed the Selectors in Threat Levels 4, 3, 2 and 1 to no longer contain rewards for Progression levels above the target audience.

Threat Level 4 rewards cap out at Thronebreaker
Threat Level 3 caps out at Cavalier
Threat Level 2 caps out at Uncollected
And Threat Level 1 has rewards for Proven
Not fun anymore for the average player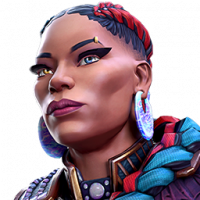 Shrewski
Posts: 23
★
I've always accepted that the game revolves around chance. If your unlucky then you end up with an average team of champions that you have to learn how to play with to get the best experience. I'm disappointed that now I have to have specific champions in order to get through certain content, that Memphisto node for example. I've watched video's and I do not have any of the 5* champions needed to do thus path and I've been playing the game for 5 years and I don't have the cosmic champions that are needed to do this path, bad luck I know, but why rub my face in it?