**HOTFIX AND GOODIES**
Our latest Hotfix is now live for both iOS and Android! Please manually update your game. Additionally, because of the bugs' impact on energy refill consumption, we have provided summoners with Energy Refills and a few other items to assist in the Contest! Sign in and check your messages now to claim yours!
Retired from Top 15 team end of last AQ season, need home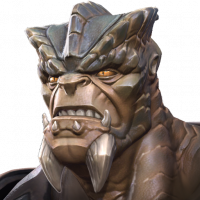 digital-SOB
Posts: 258
★★
Recently retired from the grueling pace of a top team, looking for a slower pace but still chance at t4cc biweekly.

5k Prestige
Deep 4* roster, lots of duped 5*
Working on LOL run
(SS of roster upon request)

-Not spending.
-I am US EST time zone.
-AQ 5x5 please, no map 6. (Assign me a lane to run, not looking for a free for all.)
-I hate AW, I will place heroes on def and run back up lanes on attack but I will not use items.
-I do not run arenas.
-Daily play time : less than 4 hours. I have real world stuff to attend to!
-I have LINE, I don't get chatty or really use it at all. Just give me updates, keep the drama.
(Line: BadWolf202)

Looking for the right fit for an alliance or not play until I find it.
The game has changed drastically since I first started two years ago, just want to play and have fun.