Summoners, the Necrosword Crystals (the crystals in the Knull Cavalier Preview Bundle) currently have a higher than intended drop rate of 6-Star Champions.

We will be leaving the crystals as is for the time being, but will be correcting the drop rates before Knull receives his official release on October 28th. To ensure that this does not affect anybody that purchased this preview bundle, we will be auto-opening these crystals before that date, but this means you will not see what you received. To avoid any confusion, please open your crystals yourself ASAP.
10.1k prestige looking for 6x5 AQ with 350m+ weekly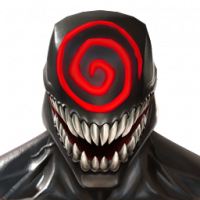 Woody141082
Posts: 160
★
looking for a new home after AQ. Been in a chill ally for a while but my resources are beginning to dry up and my account is going stale. Looking to step back up to map 6.
Looking for somewhere that does 6x5 and successfully with 100% completions.
I want optional war as the rewards just aren't worth my time and effort.
I come with bags of experience and have been an officer for the last 4 years, now I wanna sit back from that role and let someone else tell me where to go and what to do for a change and maybe I'll start finding my enjoyment for the game again. UK timezone.
Add me on line to discuss any further or if you want more info.
Woody141082